Welcome to our first newsletter of the year 2023. It's hard to believe that we are already halfway through March.

What a great start to the year we have had. The town and the region are bustling with tourists, which is excellent news for the economy and businesses in the area. Our Living City has come alive with the recent opening of the waterfront park. The TSO performed to packed crowds, we enjoyed the recent Regatta on the Mersey River and look forward to the Devonport Car Show on the 26th March.
On the home front, I would like to extend a warm welcome to our new administration officer, Cate Dempsey, who has joined our team. Cate brings a wealth of expertise in IT and client relationship management, and she has already hit the ground running. She is making great strides in sorting out our administrative tasks and organising our breakfast and executive meetings.

Our first two breakfast meetings have been successful, and we have some exciting presenters lined up for future events.
Our next breakfast meeting will take place on Wednesday, March 8th, at the Paranaple Centre, where we will celebrate International Women's Day. Our guest speaker will be none other than our Mayor, Alison Jarman.

We will also be running a Member's night soon to gather feedback on what our members would like to see moving forward. This will be an opportunity to hear about what we have planned.

Finally, we extend a warm welcome to our newest DCCI Members: Devonport Chiropractic Centre and Zest Cafe & Bakehouse.
We look forward to seeing you at our next event.
Kind regards
Dave Race
President
Devonport Chamber of Commerce & Industry
---
New Website Coming Soon
We're excited to announce a new website for the DCCI that will offer an enhanced user experience. The revamped site will feature a contemporary design, intuitive navigation, and clear messaging, ensuring our visitors have a more satisfying visit. Additionally, our new member area will utilise a categorised system, making it effortless for visitors to locate businesses. We'll also highlight the advantages of joining as a member and streamline the process for new businesses. Keep an eye out because it will be a game-changer.
Retail Survey in Devonport
In March, the Retail Committee Executive, John Alexiou, and the Mayor of Devonport, Alison Jarman, will be conducting a short survey of retailers in Devonport's shopping districts. The aim is to collect feedback from retailers on how the Devonport City Council and the Devonport Chamber of Commerce and Industry (DCCI) can support them better.
By gathering feedback, the Devonport City Council and the DCCI can identify the needs and concerns of retailers and provide targeted support to address them. This support can include assistance with marketing, promotions, and access to training programs, among other things. The initiative is a positive step towards improving the retail industry in the area and creating a more supportive and thriving business environment.
---
EVENTS
Past Events
We've had an eventful start to 2023 with two of our breakfast events and a board meeting filled with a wealth of information, covering a broad range of topics and issues.
8th February 2023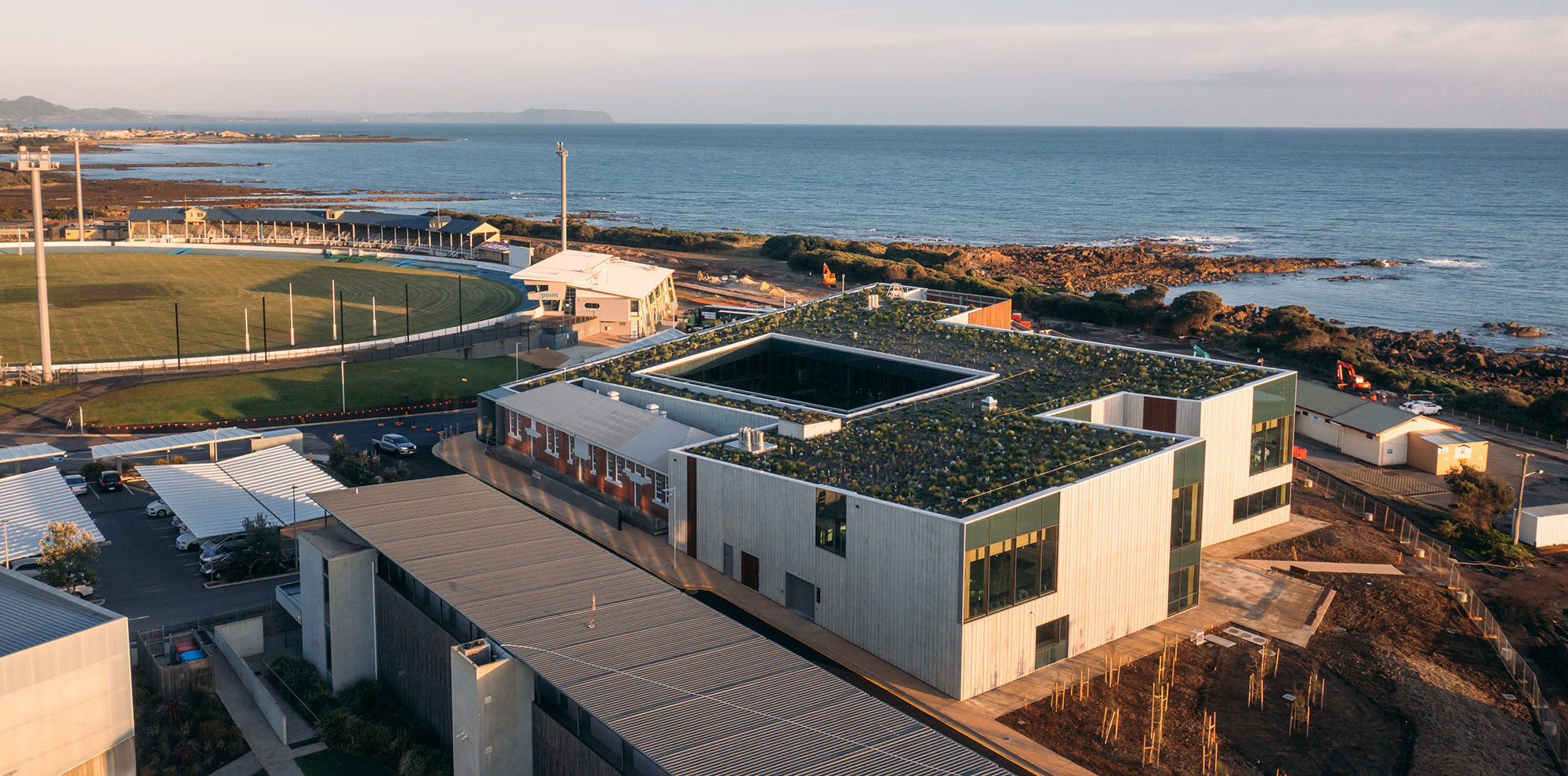 Our guest speaker, Professor Jim Cavaye, Pro Vice-Chancellor at the University of Tasmania's Cradle Coast campus, discussed the new campus situated in West Park, Burnie. The campus introduces a broad range of learning, research, and industry projects focused on supporting technology, manufacturing, design, innovation, and food production in the North-West region. This new campus will enable students to study closer to their homes, offer new courses, and provide unique learning experiences. See UTAS Cradle Coast for more information.
22nd February 2023
James Foster, the Senior Vice President of the DCCI, regaled members and guests with a plethora of captivating anecdotes about his experiences in the music industry and life on tour. As the co-director of Circa 41, James is a renowned figure in the music events industry, serving as a sound engineer, production manager, and tour manager.
Over the course of his illustrious career, James has collaborated with a diverse range of artists, including PNAU, Empire of the Sun, Pete Murray, David Bowie Band, Thirsty Merc, Sumner, and Medhanit. He has also overseen numerous special events, such as the ARIA Awards, FireFight Australia Bushfire Concert, AFL and NRL Grand Finals, Qantas National Tourism Awards, Taste of Tasmania, Party in the Paddock, and Forth Pub 150 birthday celebrations.
In addition to his impressive professional accomplishments, James and his wife Eve are the proprietors of Frankie J's in Market Square, Devonport, a popular destination for authentic Italian-style pizza or a lively night out.

February DCCI Board Meeting
During our monthly Board Meeting, we had the privilege of hosting Kelly Brown, the Manager of Business Tasmania. Kelly imparted her valuable knowledge regarding the assistance and resources that Business Tasmania provides to the business community, such as tips for accessing business advice, digital coaching, and funding programs.

We're excited to announce that Kelly will be joining us again as a special guest speaker at our upcoming Breakfast event on March 22nd. If you're a business owner looking to enhance your existing business or starting a new venture, this event is a must-attend. To learn more about this event or to reserve your spot, please visit Breakfast with Kelly Brown.
---
Upcoming Events
International Women's Day Breakfast
We are thrilled to be hosting a unique breakfast event on Wednesday, March 8th, to commemorate International Women's Day.
Our distinguished guest speaker, Alison Jarman, the Mayor of Devonport, will be sharing her personal journey and her vision for the advancement of women's leadership in the future. Her profound insights are sure to motivate and empower attendees to make a positive impact in their communities and beyond.
The event promises to be a morning full of exciting activities, networking opportunities, and surprises to keep guests entertained and energized throughout.

Follow us on social media at #IWDDEVONPORT2023 to catch a glimpse of all the memorable moments and photos from the event.
A sincere thank you to our sponsor, Stacey Sheehan of Lifestyle Property Sales,
One Agency Collins Real Estate, Devonport.
---
Empowering Small Business
How to access Business Advice, Digital Coaching & Funding Programs through Business Tasmania
Join us for an informative breakfast meeting with Kelly Brown, the manager of Business Tasmania on Wednesday, 22nd March at 7am.
Kelly will be sharing valuable insights on the support that Business Tasmania provides to the business community. This includes strategies for accessing business advice, digital coaching, and funding programs. Business Tasmania is dedicated to supporting Tasmanians to start, run and grow a business by offering personalised, consultative, first-contact resolution assistance. They also offer tailored guidance, resources, and facilitate access to various services and programs from the Department of State Growth and other government agencies.
This event is a must-attend for anyone starting a business or wanting to improve their existing business. You will have the opportunity to learn from Kelly's expertise and ask any questions you may have.
Book before Monday, 20th March to confirm your attendance as seats are limited.
We look forward to meeting up with you at breakfast!
---
FREE COURSE: TasTAFE Vocational Trainer Preparation Program (VTPP)
Have you considered becoming a trainer in your industry? Or are you an existing trainer in your business who is looking to further build competency? This short course is a great personal development opportunity, providing industry professionals with an entry-level Skill Set for facilitating training in the workplace and/or vocational education.
Commencing 2nd May 2023, this short course runs over 10 weeks consisting of 16 x 3-hour evening sessions over this time. The course is a blend of face-to-face sessions, webinars and self-directed online learning. Assessment is only required for the accredited components of the course.
For course details and eligibility requirements, see the Vocational Trainer Preparation Program Flyer
---