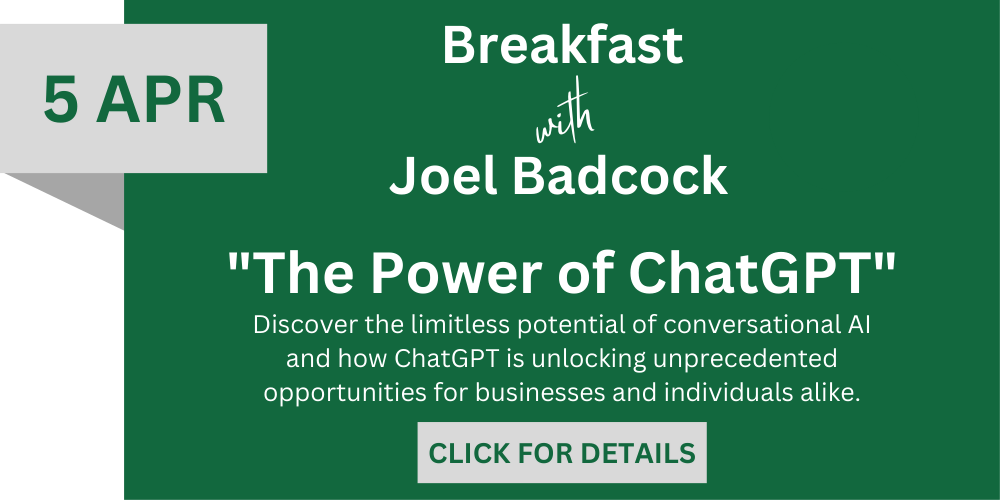 Join us for an informative breakfast meeting on Wednesday, 5th April, where we will be discussing the latest advances in artificial intelligence and language models. Our guest presenter will be Joel Badcock, an experienced entrepreneur, and expert on ChatGPT.
At only 18 years old, Joel has already made a name for himself in the business world, with a track record of successful ventures and a passion for cutting-edge technology.
At this event, Joel will share how local Devonport businesses are using ChatGPT to enhance their operations and boost their bottom line. You will learn how ChatGPT can be utilised for systems, marketing, scripts, training, market research, and much more.
Joel will also touch on more advanced uses of ChatGPT for attendees who may already be familiar with the technology.
Some AI enthusiasts believe that ChatGPT and other recent advancements are the most significant since the invention of the wheel. They predict that in the future, there will be two types of people: those who harness the power of AI to create amazing content, and those who consume it. Joel will explore how you can position your business to be part of the former group and reap the benefits.
Book Tickets Here: https://devonporttickets.com.au/event/17928